Due to the ongoing pandemic and quarantine measures around the world, people are panicking and panic-shopping.
While our deer care not for the possible shortage of toilet paper, they do object strongly to people hoarding their daily bread.
Junkie didn't take the news lightly: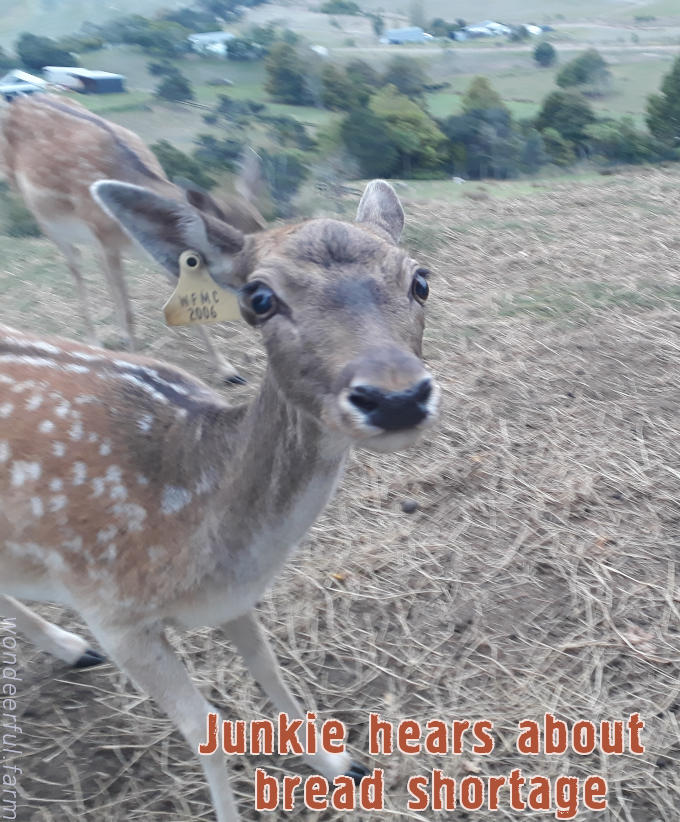 We could consider baking our own, but then we'd need much more flour than our pantry holds at the moment, and people've been cleaning that up as well.
Other hinds express doubt as to the reason for the sudden abysmal introduction of a gluten-free diet: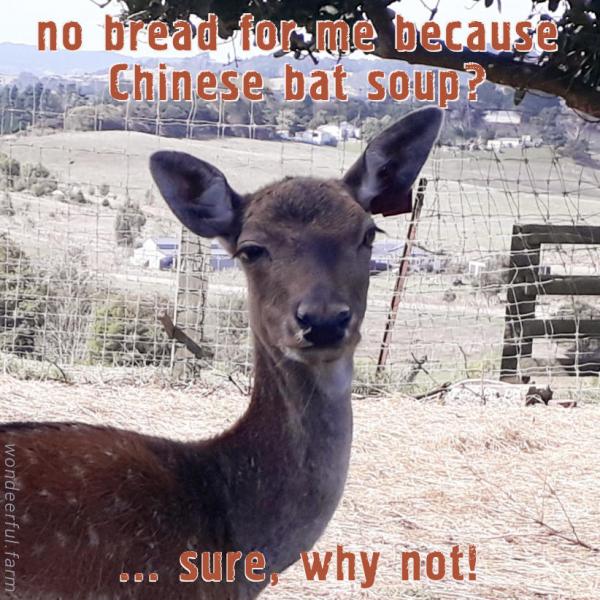 Hopefully, there will be no run on carrots, their second favorite treat. Guess what? You may have a beer fridge, we've got a deer fridge: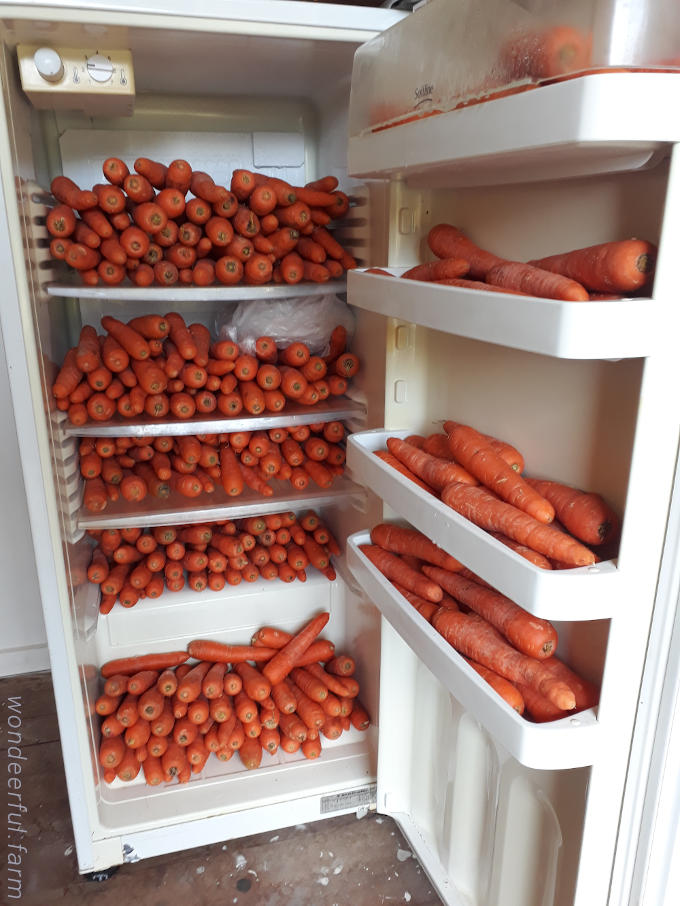 The rest of the carrot is in the shed. Still, our deer would like to ask fellow New Zealanders to chill and leave more bread on the shelves. :)
Deer eating bread and competing for it
In the following video, you can see for yourself how deerly the deer do love bread.