Some people are wondering, can deer eat carrots. The answer is of course they can! Deer love eating carrots. They may struggle with big ones, but will eventually demolish them as well.
Our deer welcome carrots showers, and also make funny faces as the pieces fly and when chewing them.
They get carrots as a supplement from time to time, and nearly every day during summer draughts, when there's less vegetation available.
Therefore, we gotta have some storage for those carrots to keep them fresh summer. So instead of a beer-fridge, we have deer-fridge, as in, it's for the deer (not with deer in it):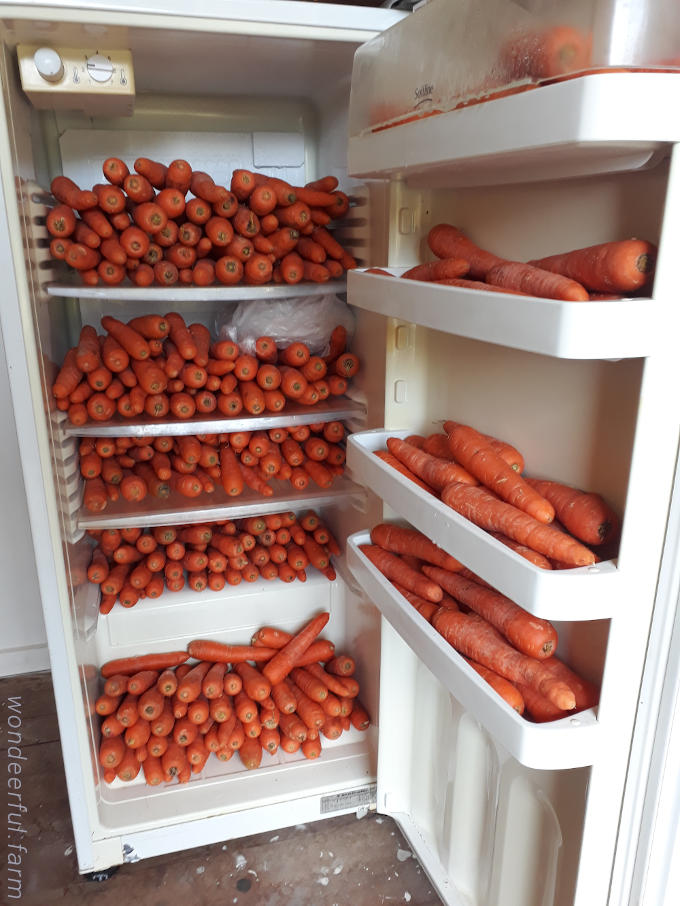 Anticipation is showing. All eyes on that human preparing to make a throw....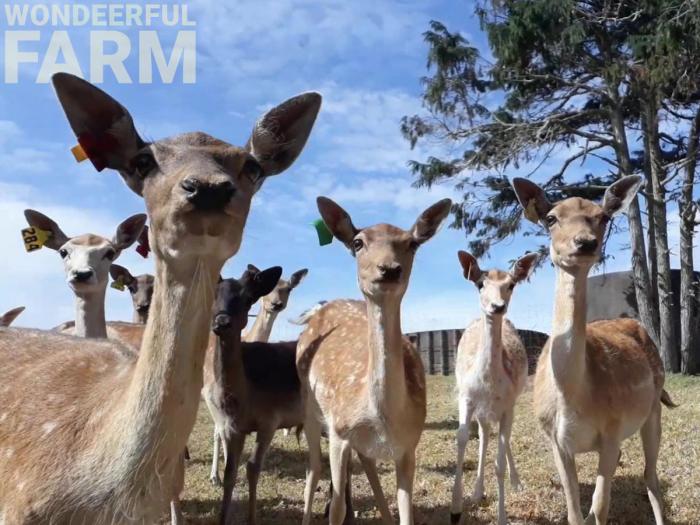 More flying carrots and deer faces in anticipation: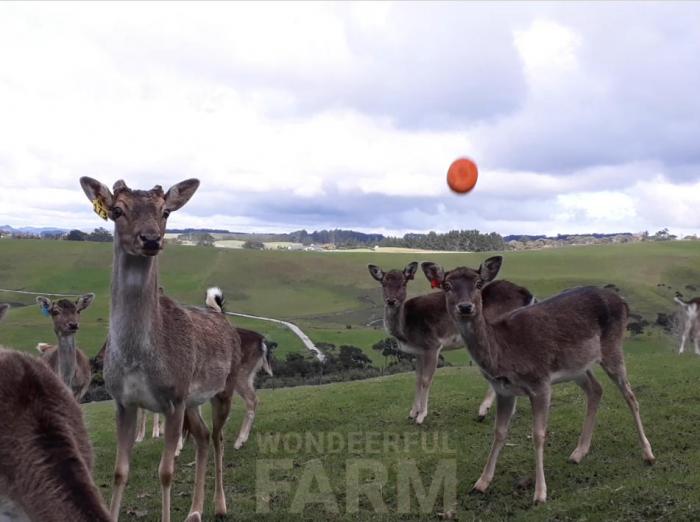 They don't mind being hit by their food, but also have learnt some defensive techniques.
All get ready...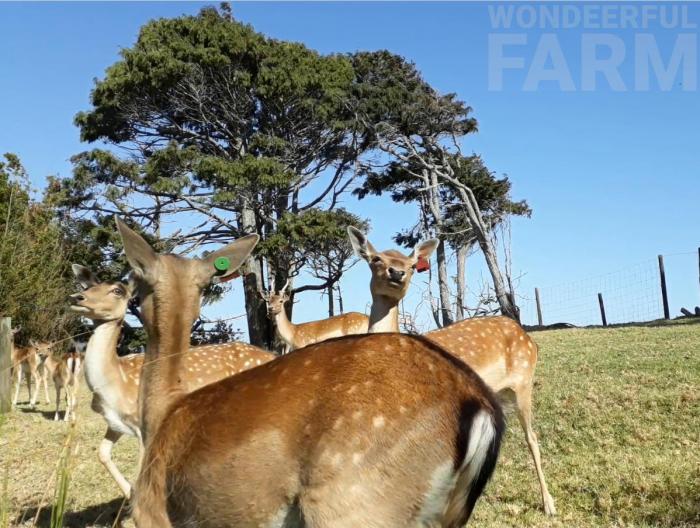 INCOMING!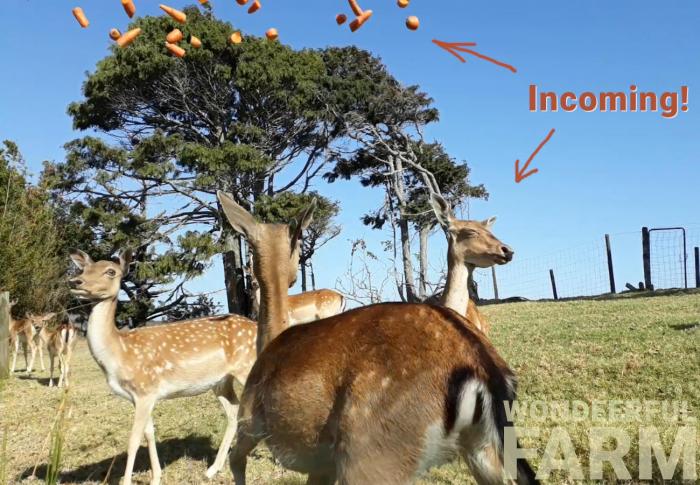 Turn in the direction the carrots are landing
Watching deer chew their food is entertaining. Capturing awkward-looking moments is even funnier.
That moment was so funny it deserved to be immortalized into a picture, an animated gif and a video.
Feeding deer carrots
In this video, a group of deer gets some carrots and some bread in the end.
Deer Miss Red once got lucky passing by on her own and getting to eat a carrot uninterrupted by competing fellow deer. We didn't have it cut into smaller chunks at that moment, so she had to chew it whole. There was no complaints.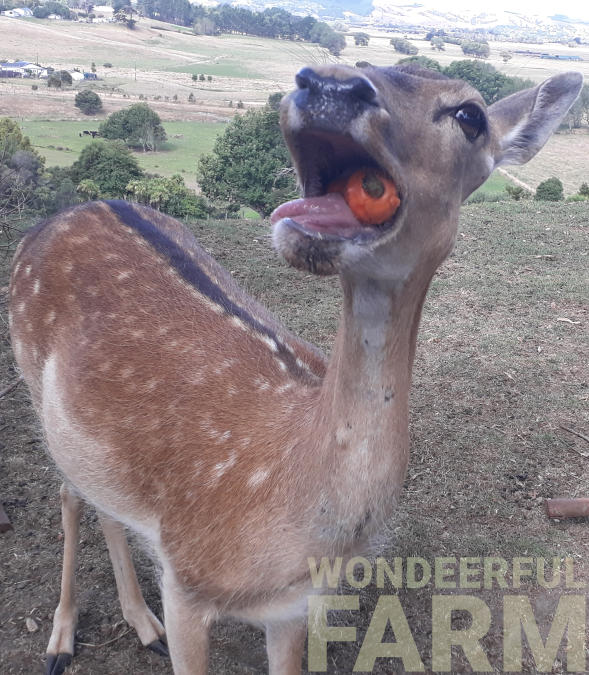 Pretty deer chews carrot
Watch this pretty hind chew carrot in front of a camera.
Carrots are highly desirable, but when fed both those and bread at the same time, most deer will choose bread. Bread is king!
How a herd of deer eats carrots. Watch in the following video.
You can notice towards the end some bits being continuously ignored, deer get a sniff of them and walk past without eating. Why do you think that is?
Last modified 2020-07-14 at 15:59