Today, deer were eating pasta for the first time. Well, to be fair, might've tried a bit a couple times before, but only some of them, it wasn't something we'd cook for them. Until this day. The spaghetti day. Well, we figured, why not, it's just boiled bread. They eat bread, they can eat pasta.
At first, as usual with anything unusual, deer were like: "What is that, human? Whatever have you brought us? Another one of your failed cooking experiements? How embarrassing."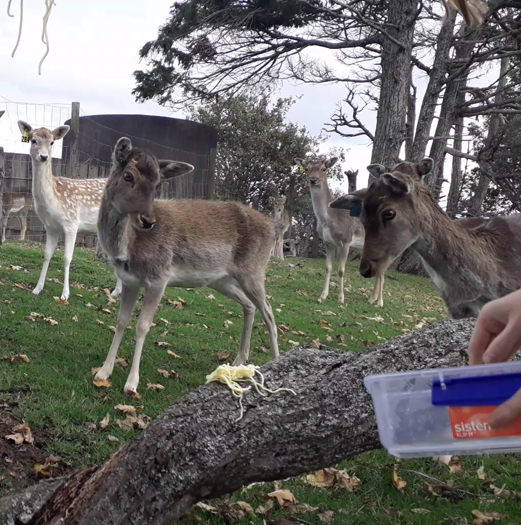 Then they were sniffing out some great similarities with their favorite food - bread. And getting a bite.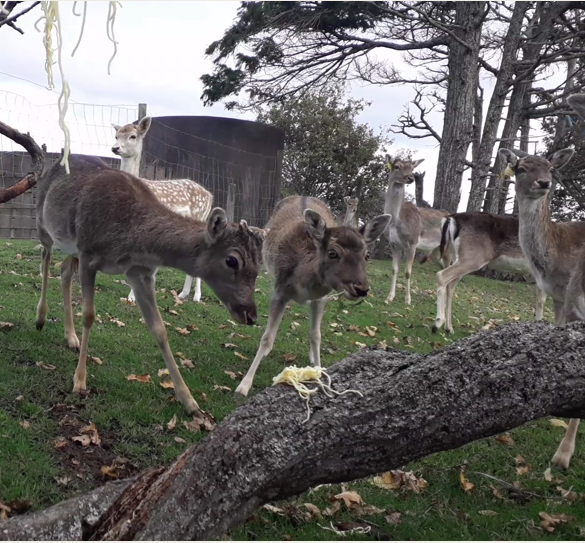 "Hey, this stuff is not bad!"
Junkie had a taste: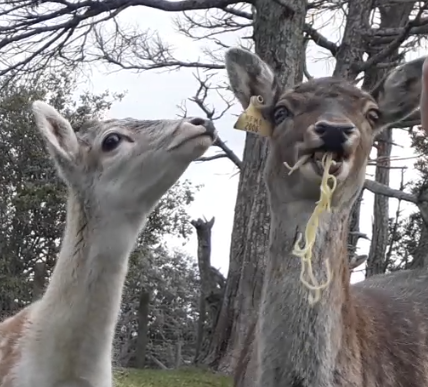 Would you like ketchup on that? :)
Watch the video about this weird spaghetti tree and the deer.
Noodles Update 2 May 2022
Read our related post on deer eating bread.
You can find more info on what deer like to eat in our post here.
Last modified 2023-03-06 at 14:01