Are you looking for some funny deer gifs? We've got you covered! Sourced straight from our own deer farm into the digital world of animated pixels! Enjoy this selection of our animals' amusing moments.
Funny deer chewing gif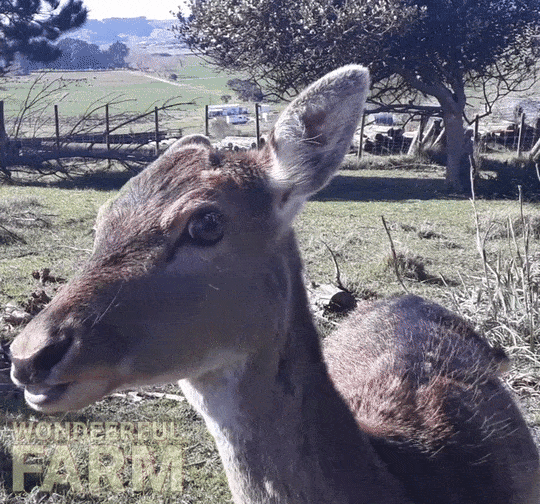 Funny deer fight gif
🦌 breaking under the fence
Gif arguably is a separate kind of modern digital art. It tells the gist of the story in a couple of seconds. Sharing gifs has become a part of everyday internet use. We're happy to contribute our lot! Sorry, can't help you with deer hunting memes, but curious and hilarious moments on our farm - that's easy!
Deer leaping gif
Cute deer gif
Entertain yourself with some 🦌 gifs. Every view might help our aimals get more treats as it makes our website more popular!
Animated deer cartoon art
This is a collection, created by us from our own pictures of our buck and it's available for sale as digital art (NFT).
Follow us on GIPHY for fresh updates! 👍
Share the experience with your friends or post on other websites to share the fun!
Comment your favourites underneath. Did you like white or black buck chewing gif better?
What other animal gifs have you found entertaining? Birds, bears, elephants, moose, sloth?