The elder. Oldest hind on the farm in year 2020. Don't ask how old she is, older than our records.
Well, she might be something like 10 or even 11 years old in 2020.
Despite her senior age, the doe still got some front teeth left, observe: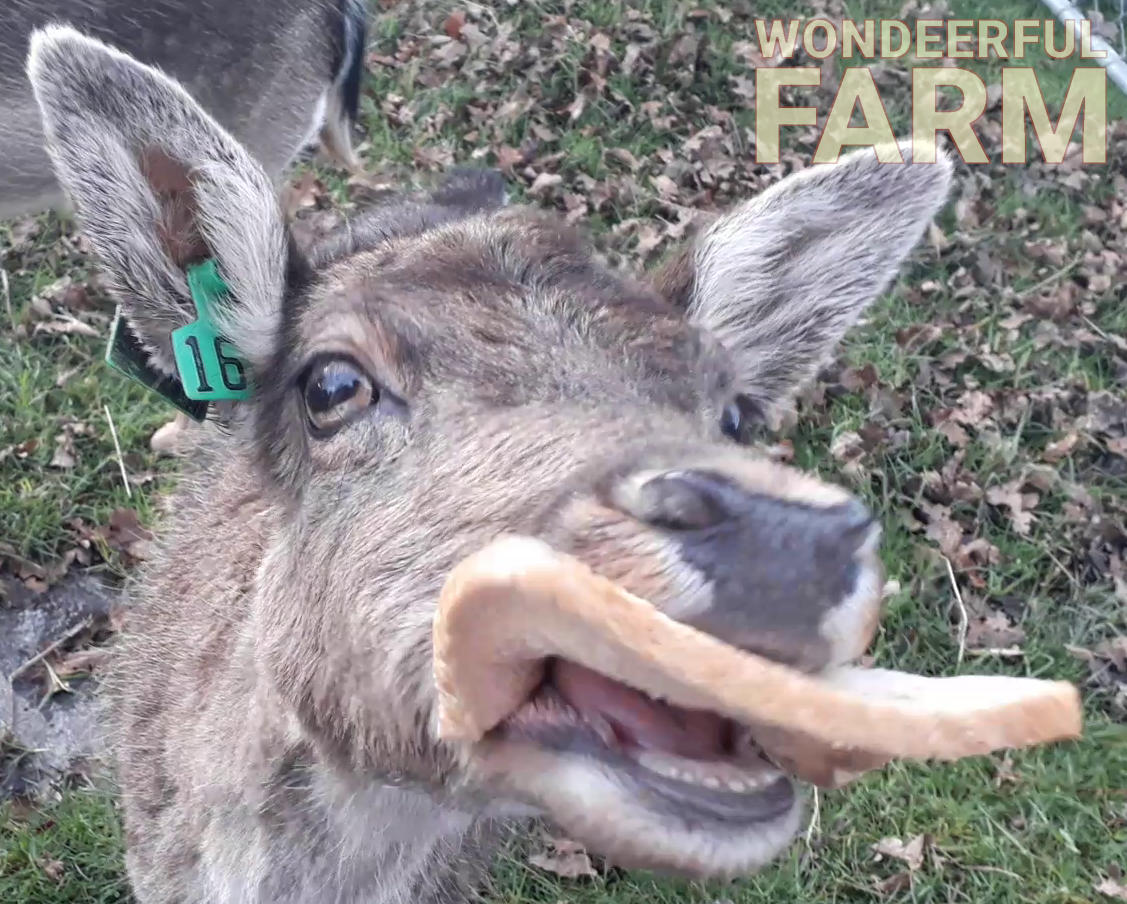 Actually, fallow deer only have rather symbolic teeth at the front: bottom row only. And some powerful chewers at the back. Reportedly. Hard to see.
She's become tamer around May 2020 when she started taking bread from our hands. And then carrots chunks. And in year 2022 she didn't mind being occasionally petted on her head.
Later in years 2022 and 23 she's been a regular resident of our backyard and character in many stories and managed to gain some weight! Whoever said you can't teach an old dog new tricks ... might've been wrong, or at least, it's clear that you can teach an old doe new tricks!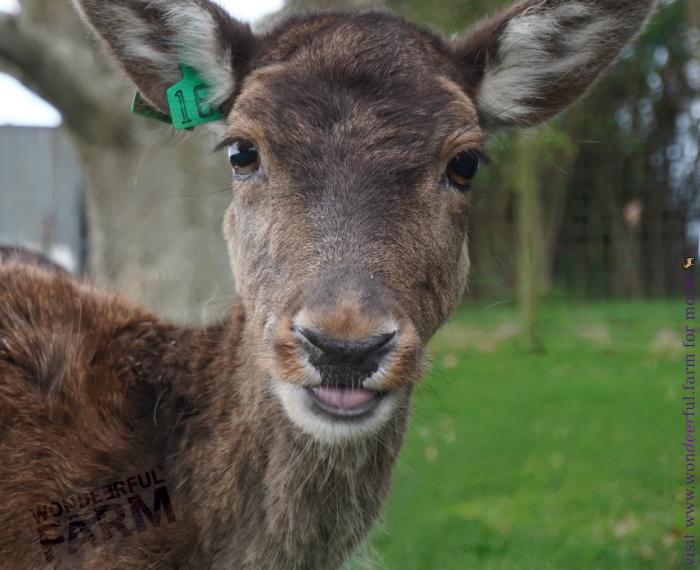 Babushka is friends with Junkie Double (AKA Double Trouble). They're often seen together.
Whether it's due to her senior age and thus lower 'status' in deer hierarchy, or her innate character, but she's never been seen attacking anybody. Now and again deer, even does display aggression towards other members. In any case, this makes her very adorable and worth taking special care of.
Last edited 2023-07-15 at 05:20