Friendly, rather brave, still a bit playful young doe.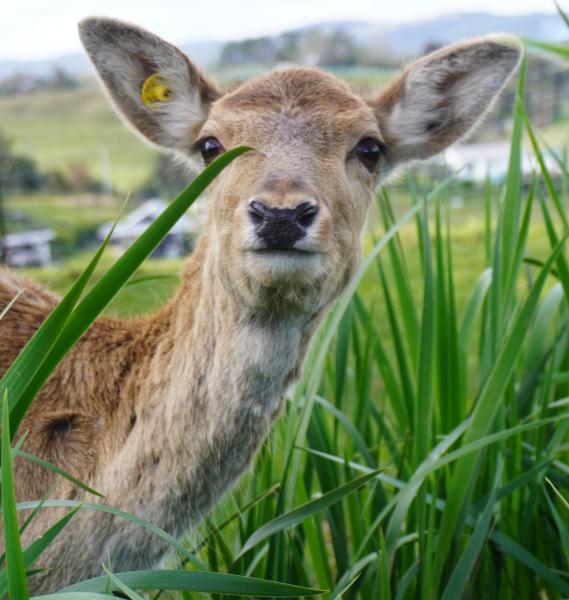 "Camera shy." Hard to take a good picture of, always on the move, turning her head side to side.
Often has one or two ears hanging parallel to the ground, rather than up.
Has had her first fawn in 2023. Also since some time in 2023 been often keeping Babushka company by our house.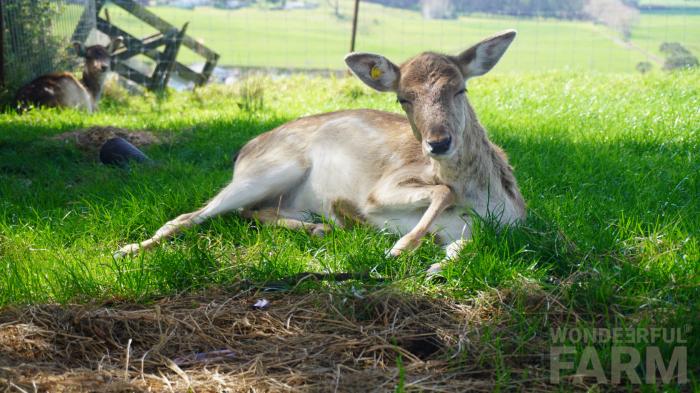 Eats from hands, can tolerate a gentle head/ear rub.