We dare you to look at some funny deer pictures and read some true stories about them.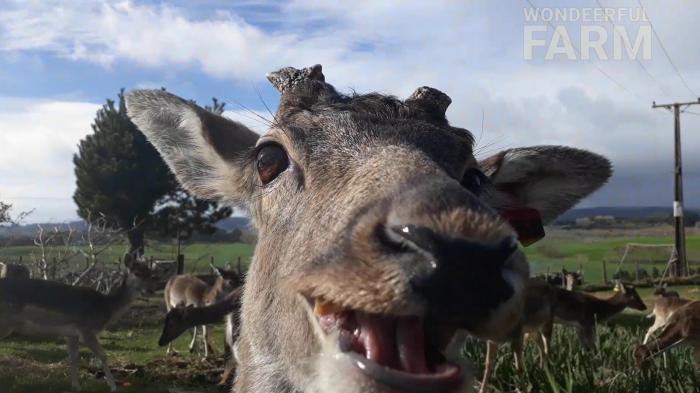 Did you know little baby deer (fawns) take their first steps within half an hour of their birth? It's true! And within 7 hours they can begin walking around. But they do spend a lot of time sitting down or snoozing. Mothers leave them alone for hours, so if you happen to stumble upon one or a few in the woods don't assume they've been abandoned. Do not pick them up and attempt to 'save' them. You can come back in a few hours and discover that the fawn has been 'picked up' by his mom.
Deer antlers are the fastest growing tissue on Earth! They can grow at a rate of ¼ inch (0.6 cm) per day! Moose (elk), being the largest species in deer family, grow largest antlers. Female Caribou (Reindeer) are the only female deer which grow antlers.
Each year, antlers fall off and then regrow. Antlers are covered in a furry coat called velvet, which helps them regrow quickly. Deer velvet therefore have been widely used as a health supplement, especially in China, for about 2000 years.
Deer can run up to 30 miles (48km) per hour when they are scared. They can also jump up to 10ft (3 m) high.
They can swim at up to 13 miles (20 km) per hour and cross large bodies of water. Deer's coat has hollow hair that provides buoyancy and hind legs are especially strong, all of which helps.
Having eyes on the side of their head, deer posess 310 degrees' vision. (Humans have 180).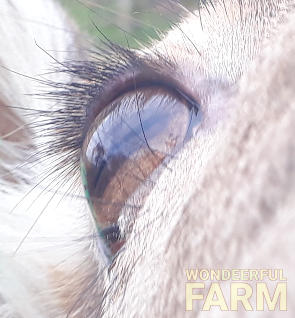 If you look closely at our deer's eye, it has this wide pupil. Which probably explains the wider angle. Truly remarkable! We have fallow (Dama dama) deer, can't speak for other species.
Night vision - no problem there. One issue is - deer are red-green color blind. They see reds and oranges as shades of green. 50 shades of green, eh?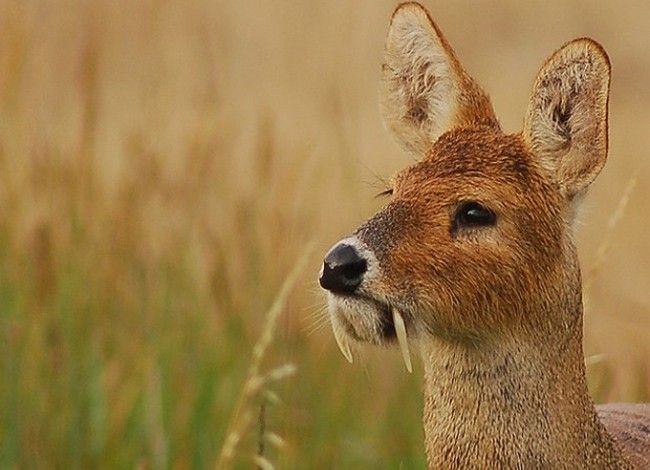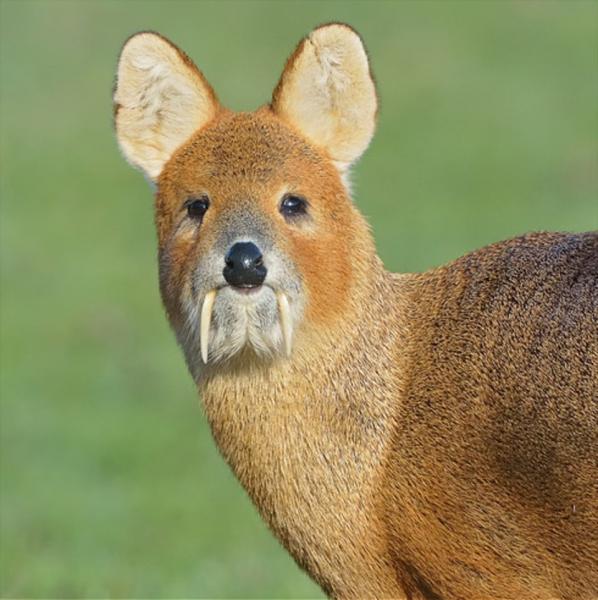 The two images above are not ours and we make no copyright claim on them.
Our deer, the fallow kind, they actually only have bottom front teeth. No top row in the front! In the back they do have both rows, that's how they crunch carrots and chew all they need to chew. We cover this and provide HD pictures in the post called "Inside a deer's mouth".
Last modified 2020-08-23 at 12:54