Deer barking is a unique and fascinating aspect of deer behavior. While most people associate deer with quiet and peaceful creatures, they actually have a surprising vocal range that includes barking.
The most well-known species of deer that bark is the Muntjac.
Muntjac, also known as the Barking Deer
The Muntjac is a small species of deer native to Southeast Asia.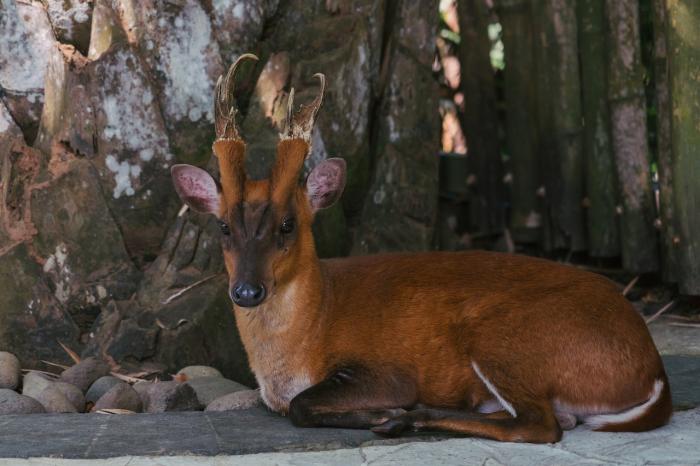 Image source: Pexels
They are named after the distinct barking sound they make when they feel threatened or frightened. The bark of a Muntjac is often described as sounding similar to a dog, and can be heard from a considerable distance. The barking is used to alert other deer in the area of potential danger and to scare off predators.
However, Muntjac are not the only species of deer that bark. Other species of deer, such as fallow deer and whitetail deer, have also been known to bark on occasion. When these species bark, it is usually in response to a perceived threat, such as the presence of a predator. The barking serves as a warning to other deer in the area, and also as a way to scare off the predator.
Do fallow deer bark
Fallow deer (the kind of deer we have on this farm), are known for their vocalizations that include grunts, barks, and even snorts. These sounds are used for a variety of purposes, including communication between individuals, warning signals, and aggression. Fallow deer are also known for their distinctive "bellow," which is a loud, deep, and haunting call that they use during the rutting season. At the time of writing, which is New Zealand's autumn, bucks let out something in between vocal yawn and sleepy roar. This is not how they typically yawn (usually - silently), this is their early mating season sound.
At our deer farm, we are provide a safe and nurturing environment for our herd of deer. Our deer are well-adjusted to their surroundings and typically do not bark unless something truly unexpected occurs.
For example, if a new odd-looking person, perhaps holding an umbrella, comes too close to their habitat or a neighboring dog breaks into the farm, the deer may bark to signal that they feel threatened.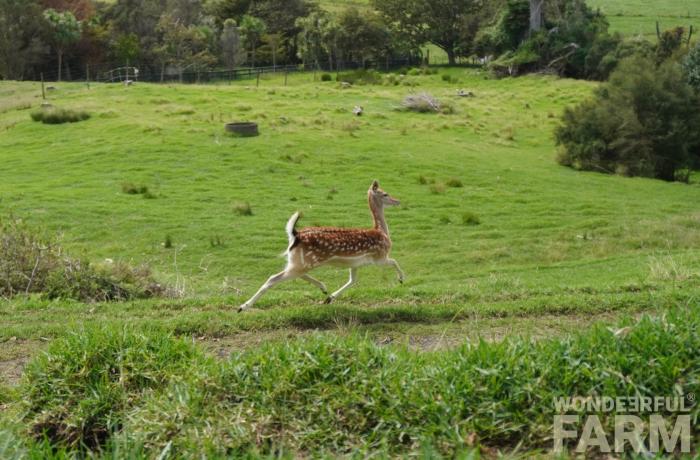 Despite these occasional outbursts, our deer spend their days grazing, getting treats and snoozing.
Do whitetail deer bark
Whitetail deer, on the other hand, are less vocal than other species of deer, but they have been known to bark in response to perceived threats.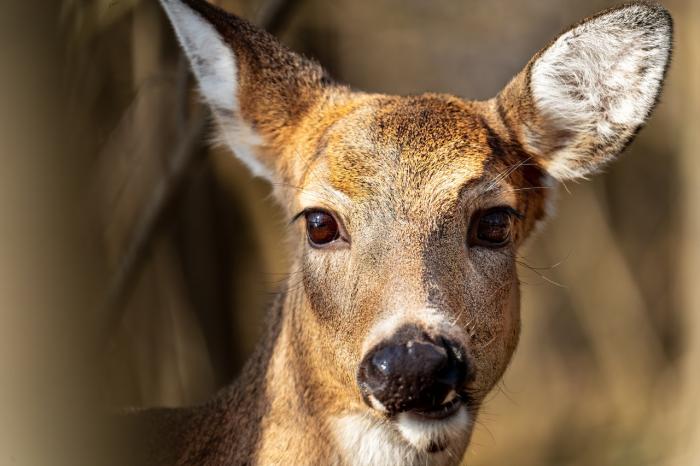 Image source: Pexels
When a whitetail deer barks, it is usually a high-pitched, staccato bark that is used to alert other deer to danger. In some cases, the barking may also serve to scare off predators.
What other noises do deer make?
We've heard our fallow deer make a variety of noises, most usual to our ear being those of sneezing or coughing. Fawns make a cute noise when they're sucking milk. In the same time, any adult deer can sometimes produce a fawn-like noise when displaying submission to another herd memeber. At some point, we might make a dedicated post on that subject because it's very interesting.
In conclusion, while deer barking may seem like an unusual behavior, it is a natural and important part of deer communication. Whether it's the distinctive bark of the Muntjac, the grunts and barks of fallow deer, or the occasional bark of whitetail deer, deer barking serves as a way for these animals to communicate with each other and protect themselves from danger.