The video has been sped up for your amusement. In reality, this game went on for about 4 minutes.
And what hilarious moments there were: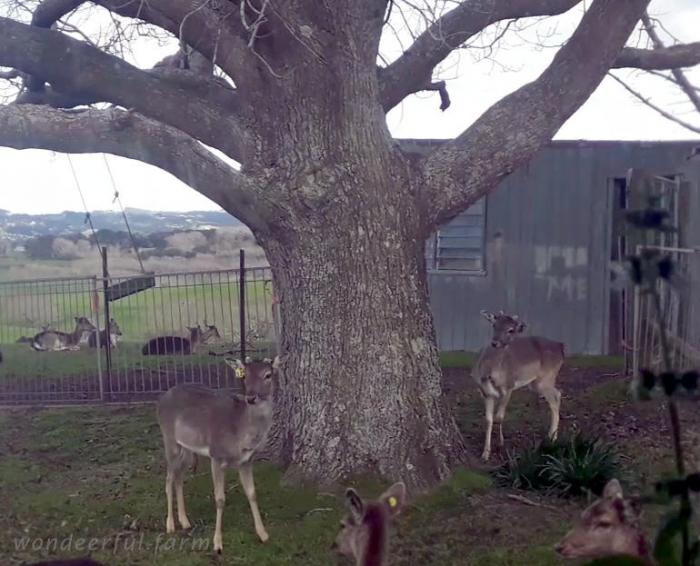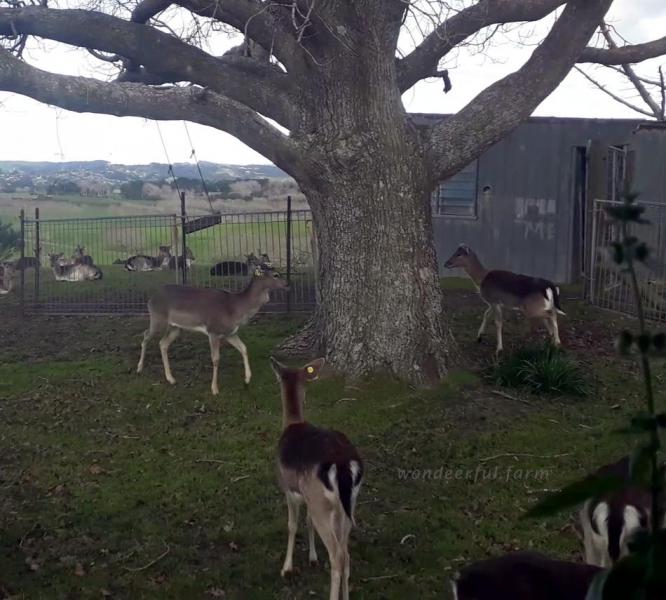 Ok, let us show you a bit of the original video in its natural pace. This is how the game went on:
Still quite frolic, right?
Anyway, same evening the big buck was heard roaring a bit. So this must've been something related to mating rituals. Go figure.
Thigs seemed to have gotten back to normal again.
Fawns are often seen running aroud like crazy, jumping in the air, in groups, too. One day, hopefully, we'll be able to make a good quality footage of that action. Meanwhile, here's something found on the web.
Fawns do play. Evidence.
(if the above clip doesn't play, please make sure your ad-blocker is turned off)
Finally, here's a picture suggesting deer play football (they don't those balls belong to our doggo)
Last modified 2022-12-21 at 16:12