If you're planning to have a nice garden by your house but have deer as your neighbours, you might have your hopes and dreams crushed. Or rather, chomped down. Trimmed. Destroyed. Stomped over. And so you might be wondering, are there really deer-resistant and even deer-proof flowers and plants? Greenery they simply won't touch? We would like to know that too! Let's find out empirically, by putting some supposedly deer-resistant plants to the test.
On our farm, we can go directly to our deer and ask them, whether they find certain plants deer-resistant or ... deer-irresistable? Keep in mind, our deer are well fed, so definitely not out of hunger do they munch on stuff. And wild deer will be hungrier.
For our first test, we've chosen two candidates: heuchera (the fire alarm) and cyclamen (sound like a cyclope spiderman or something). Anywho, this is what we're getting from our elder, Babushka: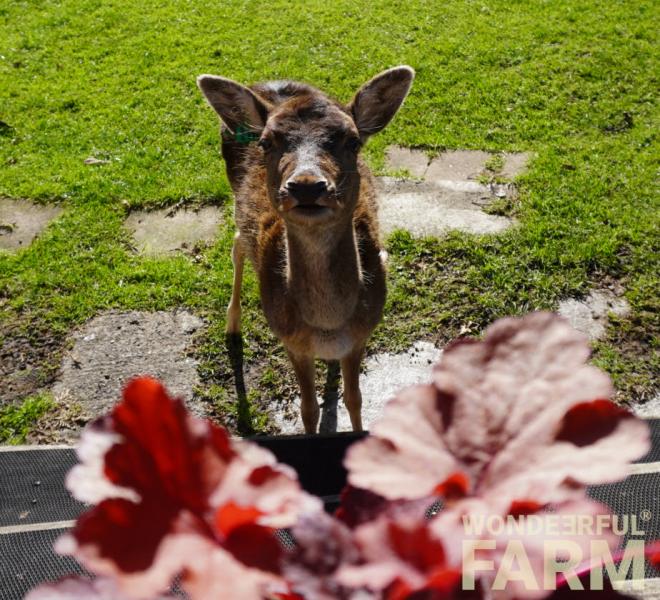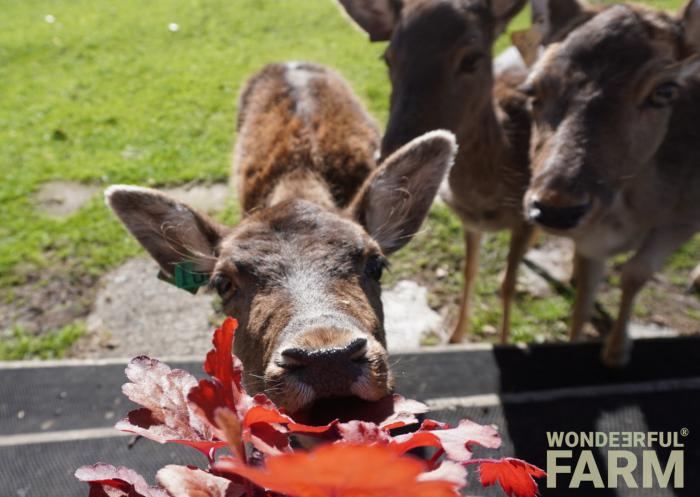 Verdict: FAIL! Heuchera is NOT deer-resistant!
In fact, this is how its looking right now after the 'devils' found it after having climbed on the deck: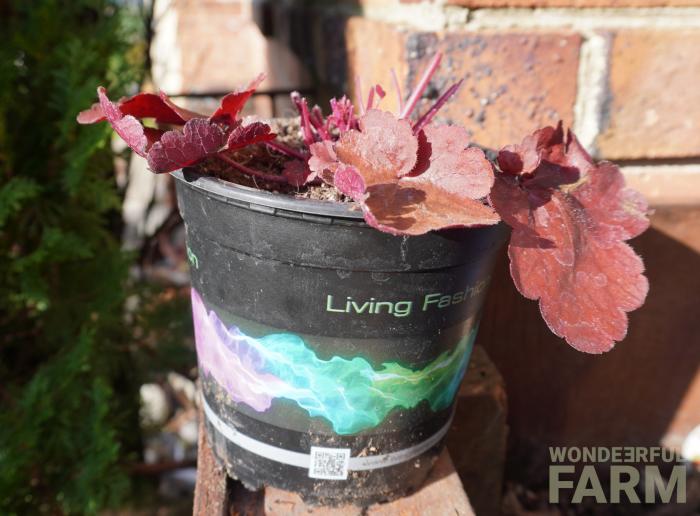 NEXT!
Cyclamen. They say, are easy to grow, spread slowly, and are deer-resistant. True or false? Our deer make a judgement: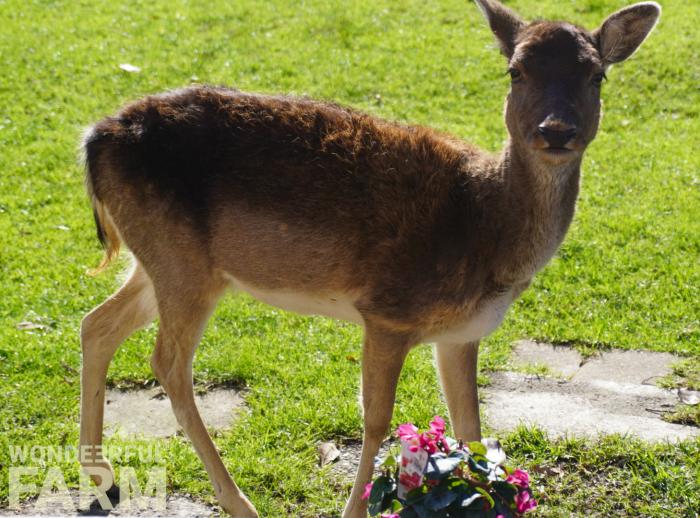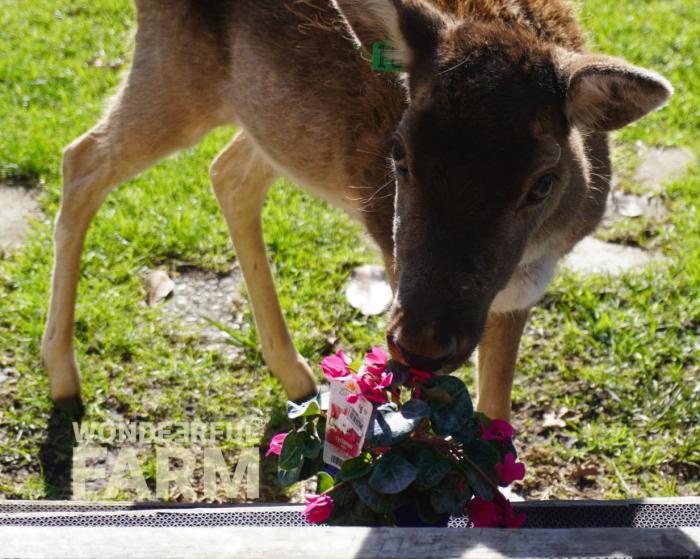 FALSE! Cyclamen is NOT deer-resistant either!
Also, since it was sitting right by Heuchera on the same deck, it's gotten heavily trimmed as well: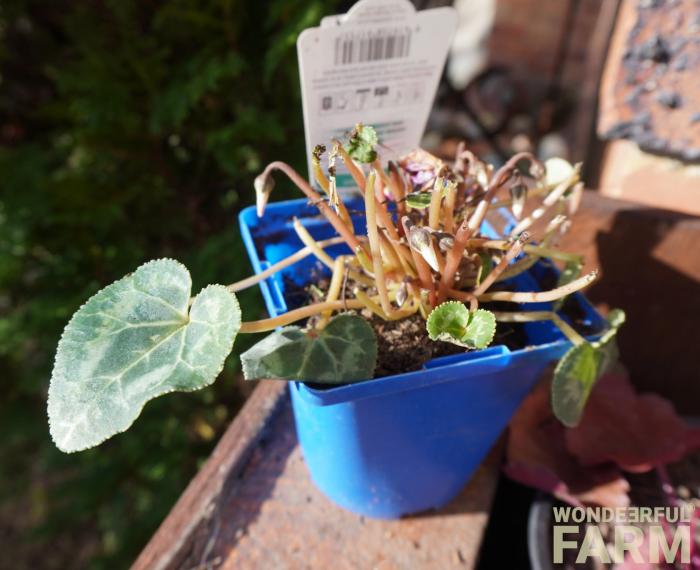 To be fair, it's not deers' top favorite, for example, tomato plants will get attacked within minutes of discovery, or seconds. Cyclamen can sometimes survive a few hours of deer browsing nearby plants, but eventually all of the flowers disappear. This one time, some deer even took to digging cyclamen roots out of the ground. Disaster. So we have to hide our cyclamen from deer just the same. They are beautiful and easy to grow plants that love part-shade.
Is jasmine deer-resistant?
Far from being deer's favorite, but they come and pick it now and again. Here's Junkie reaching for some jasmine: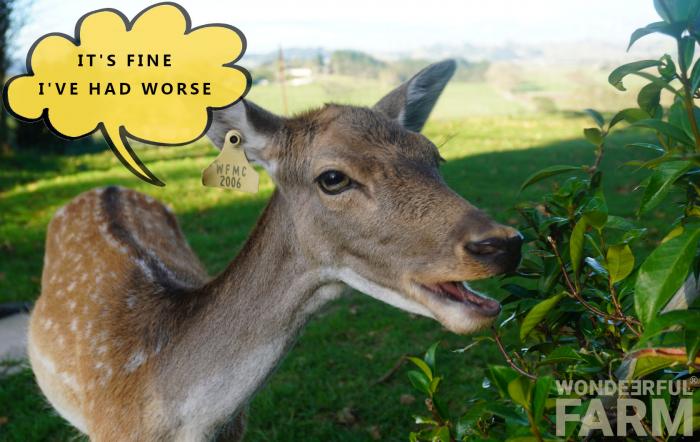 So is jasmine deer resistant? Well, one by our house that's currently stripped of all leaves wouldn't exactly say so.
At the very least when it's not flowering, and there is no scent, it is definitely still ON the deer's menu. They will totally reject basil, but jasmine is fine.
Will keep running our 'deer lab' and keeping you updated with so far utterly disappointing results.
Few plants and herbs our 🦌 have never ever eaten: irises, freesias, mint, basil.
Read also: How deer damage trees and how to protect them
Last modified 2022-10-14 at 12:37