Blue 2 (Bluetooth) is one of the braver deer souls. 
She's definitely high status among other hinds. As in, you don't see her being pushed around or bitten. Once she was even spotted pushing away the spiker (young male deer).
Always tries to be in the front row of where the food is distributed. Will take food out of our hands. In fact, prefers it to having to pick it from the ground with all the rest of her fellows. Gobbles up her food professionally fast. "I just gave you a piece, Bluetooth! Wait for others to get some! You're swallowing it like a damn snake!" - our common dialogue monologue as her head is protruding well through the fence sticking her tongue even further.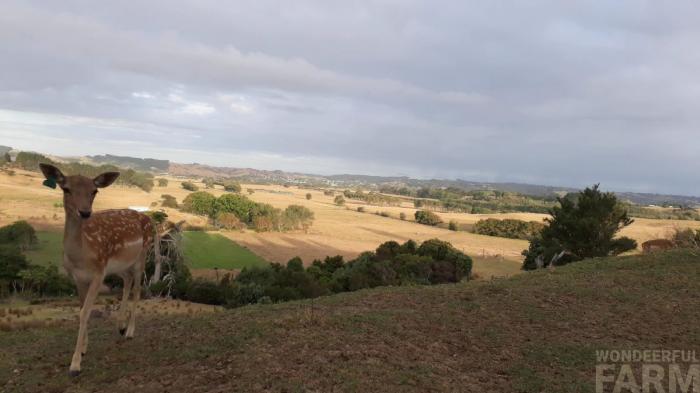 Bluetooth, NZ summer 2020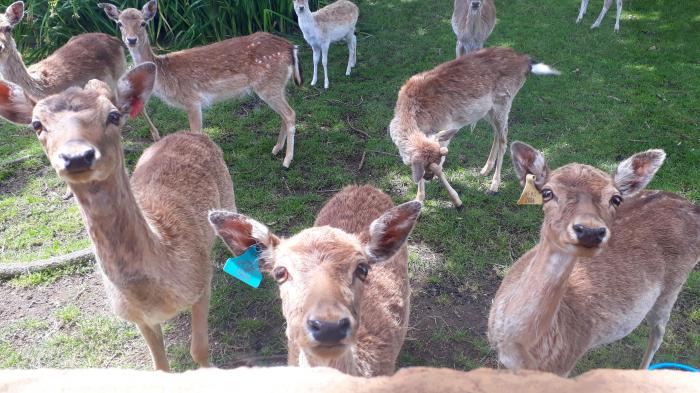 Bluetooth and Junkie in winter coats, NZ spring 2019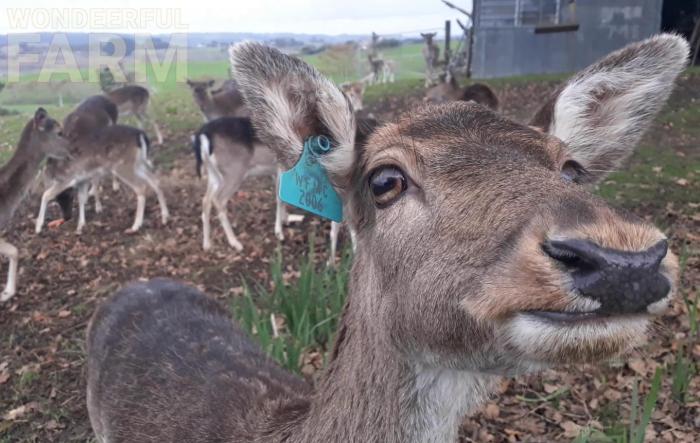 Winter 2020
Last edited 29-06-2020